Egypt, Jordan, Israel & the Palestinian Territories
Booking Dates
06/04/2023 through 12/04/2024
Travel Dates
06/04/2023 through 12/28/2024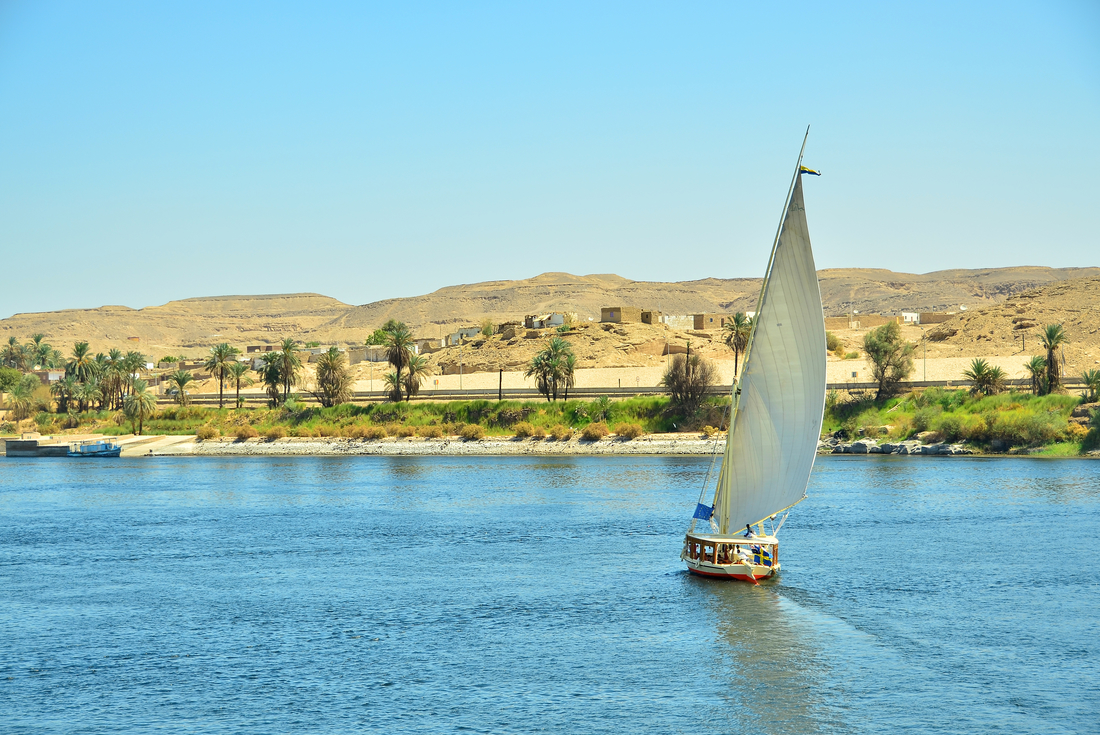 Egypt, Jordan, Israel & the Palestinian Territories

Egypt, Jordan, Israel and Palestine are ancient lands that conjure images of river valleys, powerful Pharaohs, pilgrims and cities carved from stone. Dive headfirst into Cairo, sail up the Nile on a felucca, party in Tel Aviv, take a jeep safari across Wadi Rum and experience more World Heritage Sites than you can shake a stick at: Battir; Petra; the Old Cities of Cairo, Acre and Jerusalem; the Church of the Nativity… it goes on – and so will you as you trek, swim, explore, photograph and taste your way across the best of the Middle East. This adventure will leave you with a greater appreciation for life here and a hands-on experience of some of the most significant religious and human history in this part of the world.

Activities
Cairo – Khan al-Khalili bazaar visit
Cairo – Pyramids of Giza and the Sphinx
Cairo – The Egyptian Museum
Cairo – The Egyptian Museum headset
Aswan – Nubian Village Visit and Dinner
Nile – Felucca overnight sailing trip
Luxor – Karnak Temple (entrance fee)
Luxor – Colossi of Memnon
Luxor – Valley of the Kings (entrance to 3 tombs)
Wadi Rum – Bedouin Desert Camp
Aqaba – Leader-lead Walking Tour
Wadi Rum – Bonfire Talk with the Sheik
Wadi Rum – Guided hike
Wadi Rum – Bedouin Desert Camp
Wadi Rum – 4WD jeep safari
Petra – leader-led tour of Petra
Petra – 2 day entrance pass
Kerak – Castle visit
Mt Nebo – Site visit
Dead Sea – Swimming opportunity
Jerash – Roman ruins
Madaba – St Georges Church
Jerusalem – Guided tour of Old City
Jerusalem – Mount of Olives
Bethlehem – Separation Barrier Graffiti Tour
Bethlehem – Church of Nativity
Jerusalem – Local Family Dinner
Jerusalem – Church of All Nations
Dead Sea – Visit and float
Masada – Masada visit
Sea of Galilee – Capernaum
Nazareth – Church of Annunciation
Nazareth – Walking Tour
Akko – Knights Fortress Visit
Rosh Hanikra – Cable Car & Grottoes
Caesarea – Roman Amphitheatre & Aqueduct
Tel Aviv – Leader-led tour of Old Jaffa
Tel Aviv – Leader-led orientation walk
Highlights
Be amazed by the beautiful scenery as you cruise down the Nile on a felucca.
Explore vibrant Cairo with its bustling markets and colourful streets.
Experience the feeling of weightlessness as you float in the super-salty Dead Sea.
Spend the night trying to count the billions of stars or chat with the locals at our Bedouin camp in Wadi Rum.
Discover the sights, sounds and tastes of Jerusalem's Old City.
Hear the personal stories behind some of Bethlehem's graffiti walls.
Take a cable car to view the incredible caves of Rosh Hanikra.
| Day | Description | View All |
| --- | --- | --- |
| Day 1 | Cairo | Details |
| Day 2 | Cairo | Details |
| Day 3 | Aswan | Details |
| Day 4 | Aswan | Details |
| Day 5 | Nile Felucca | Details |
| Day 6 | Luxor | Details |
| Day 7 | Luxor | Details |
| Day 8 | Amman | Details |
| Day 9 | Wadi Rum | Details |
| Day 10 | Wadi Rum | Details |
| Day 11 | Petra | Details |
| Day 12 | Petra | Details |
| Day 13 | Kerak - Dead Sea - Mt Nebo - Madaba | Details |
| Day 14 | Jerash - Madaba | Details |
| Day 15 | Jerusalem | Details |
| Day 16 | Jerusalem | Details |
| Day 17 | Jerusalem | Details |
| Day 18 | Jericho | Details |
| Day 19 | Haifa | Details |
| Day 20 | Haifa | Details |
| Day 21 | Tel Aviv | Details |
| Day 22 | Tel Aviv | Details |